The Guru Dev Legacy Trust is a non-profit organization whose mission is to locate, preserve and publish the oral discourses of Guru Dev, along with other materials pertaining to his life and teaching. The Trust has placed some of these materials on this website, and will add more as they become available and have been translated to English. The Guru Dev Legacy Trust is committed to eventually creating a complete archive of all discourses of Guru Dev to be readily available to all.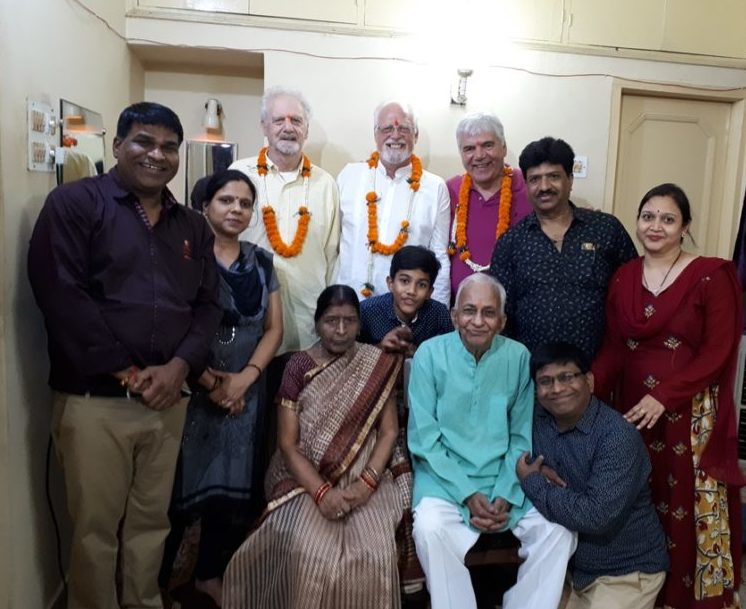 Board members visiting three generations of the great Srivastava family in Raipur, May 2019
(Umeshji and his wife in the middle of the picture)
All donations directly fund the above projects. The Guru Dev Legacy Trust is a Charitable Organization registered with the New York State Office of the Attorney General and is exempt from Federal income tax under section 501(c)(3) of the U.S. Internal Revenue Code. Your contribution is tax deductible under U.S. federal and state tax law.
No person representing The Trust receives remuneration.